From the Assets tab click on the scan icon on the top right, as in the image below: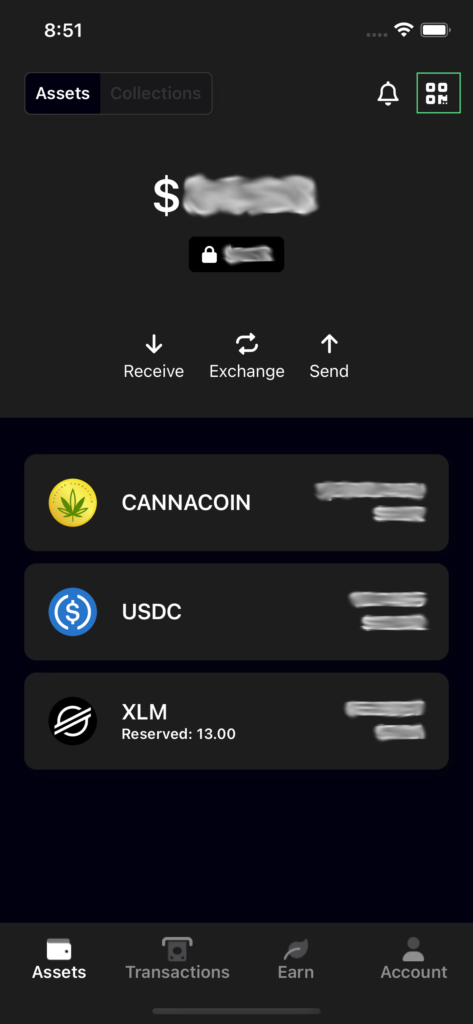 If you haven't already, grant StashApp access permissions to your camera.
Now simply point your camera at the Packet QR code on another device and allow it to scan the QR code. Alternatively you can scan an image of the QR code stored on your device (from screenshot, downloaded from another app, etc.). Simply tap on Select image and browse to the stored QR code image on your device. See the image below: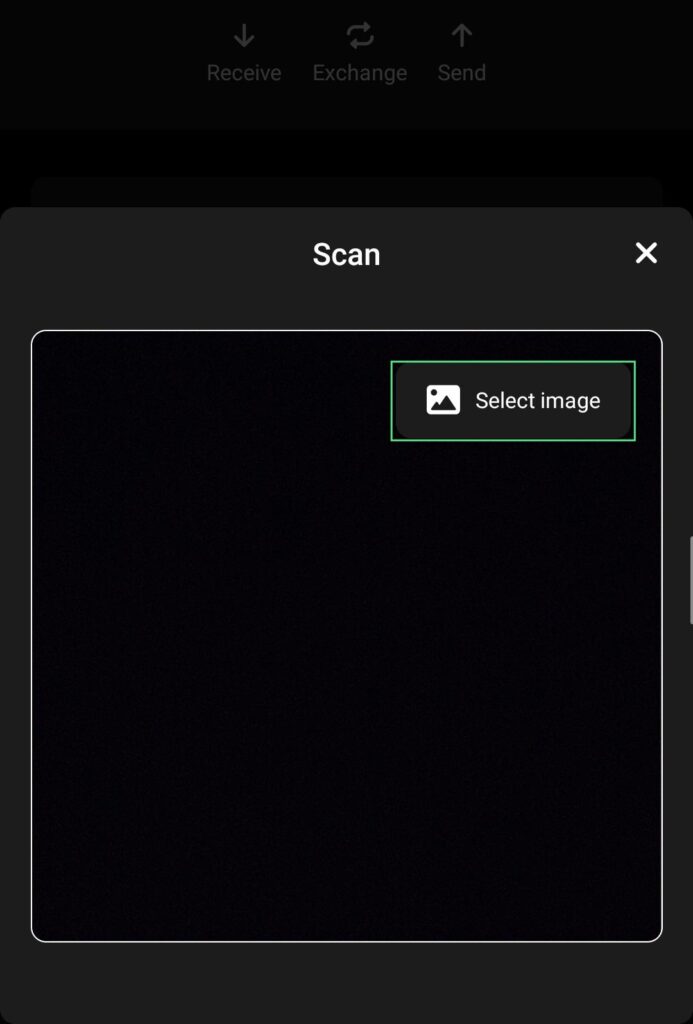 Next you will see the packet details, similar to the image below. Simply tap on the Claim button, watch the ad, and once you close the ad you will be credited with your share of the packet.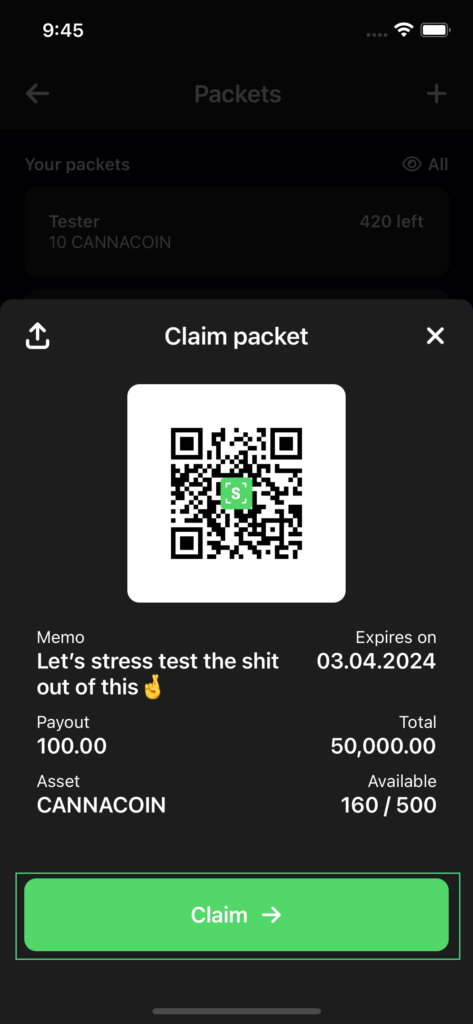 See the video of how to claim packets from local QR code images stored on the device:
Below is a packet to get you started: