There are two methods for sending funds. The first is to scan the recipients public QR code, the second is to manually enter their public wallet address and payment details. Both methods will be explained below.
Scan recipients public QR code
From the Assets tab click on the scan icon on the top right, as in the image below: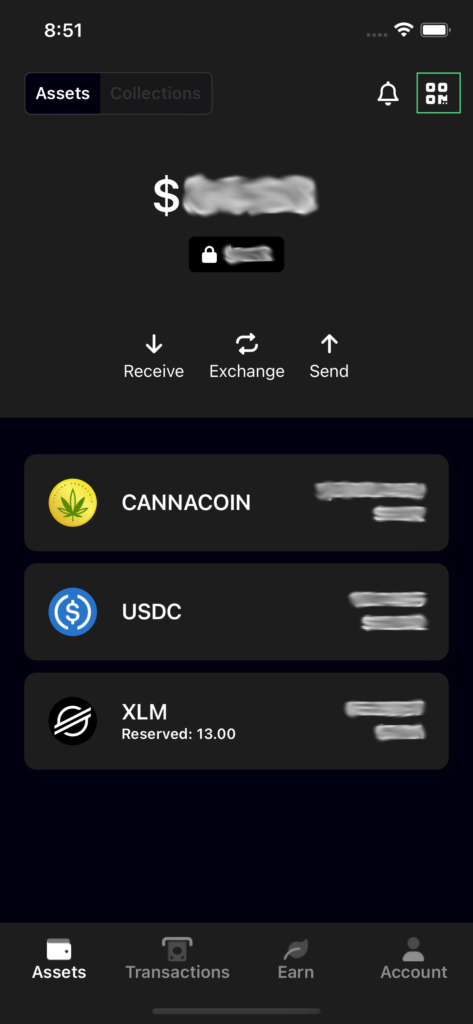 If you haven't already, grant StashApp access permissions to your camera.
Now simply point your camera at the Public QR code on another device and allow it to scan the QR code. Alternatively you can scan an image of the QR code stored on your device (from screenshot, downloaded from another app, etc.). Simply tap on Select image and browse to the stored QR code image on your device. See below: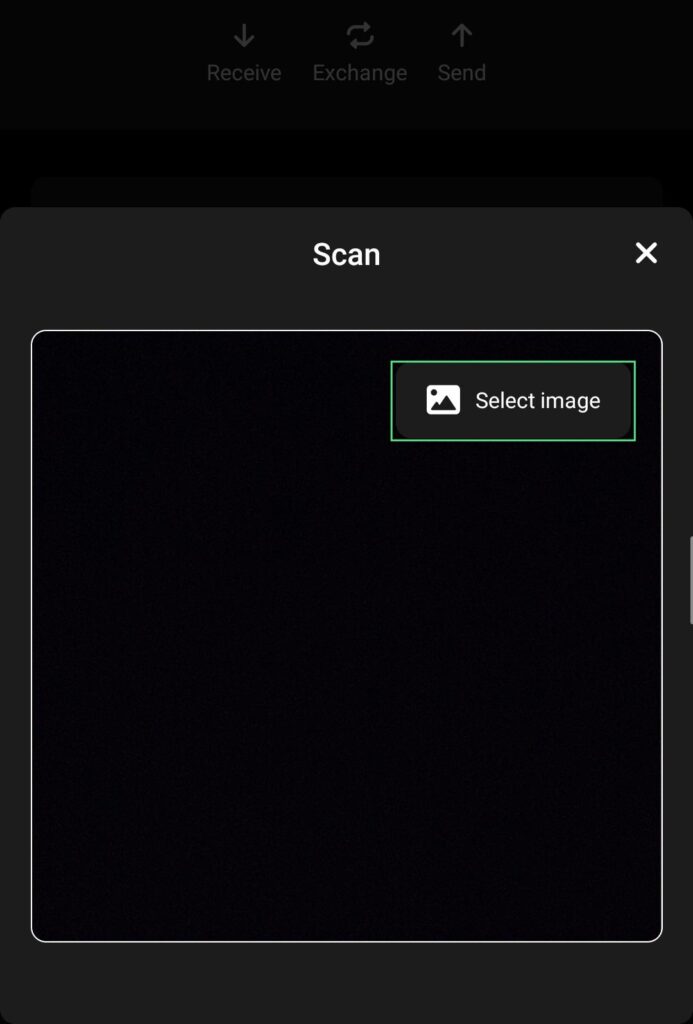 Once scanned you will see the Send funds dialogue. You will notice that the recipient public addess is automatically filled in. Add a memo if necessary. Select the asset and enter the amount and then click the Send button. Refer to the image below: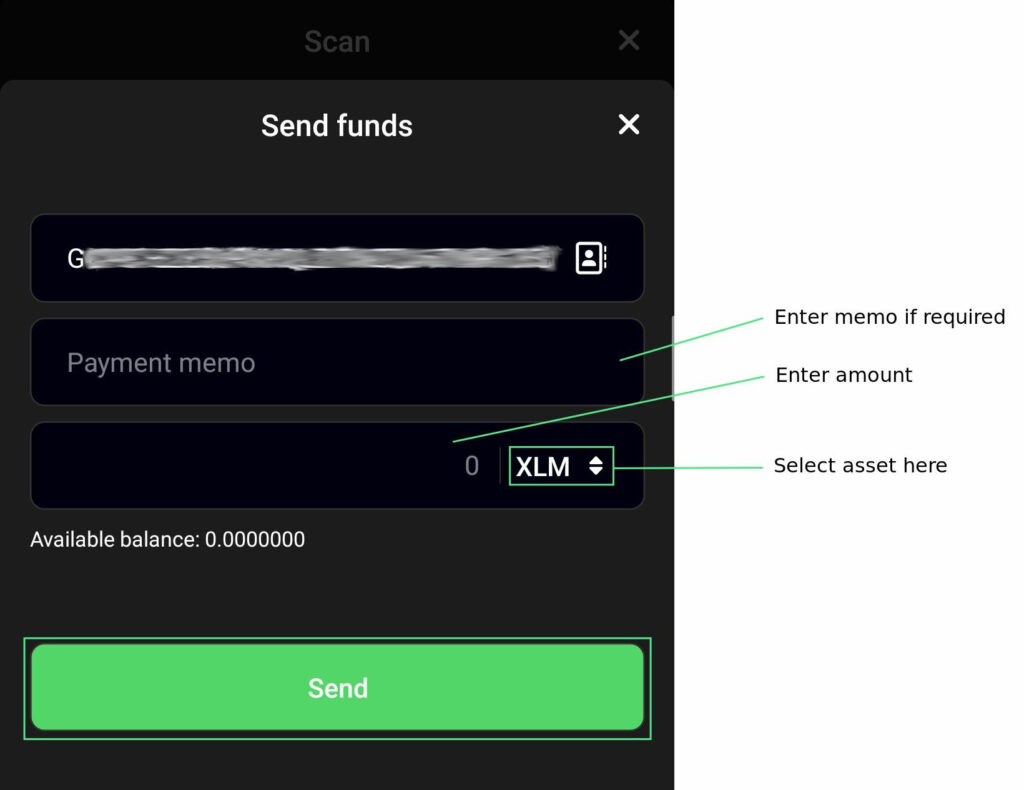 Enter the details manually
From the Assets tab tap on Send as in the image below: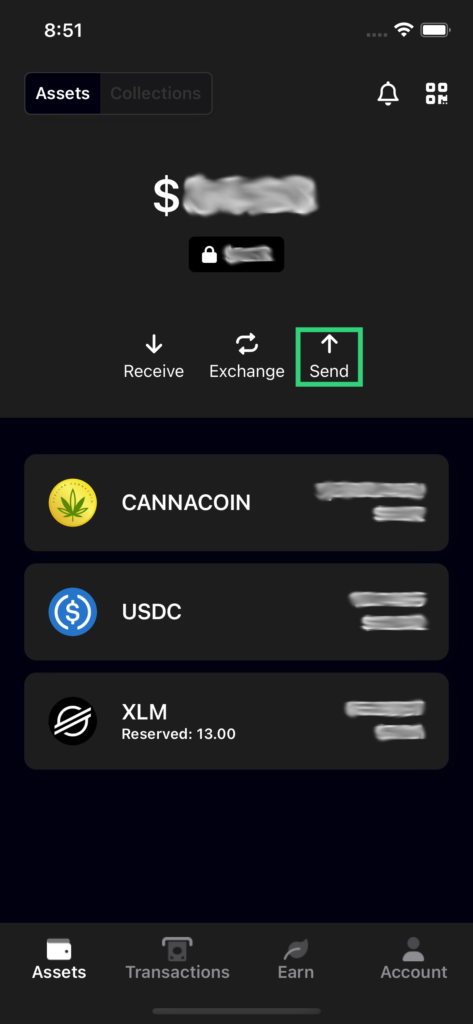 Next you will see the Send funds dialogue. Enter the recipient's public address, enter a memo if required, select the asset and enter the amount. When you are satisfied that the details are correct you can tap the Send button. Refer to the image below: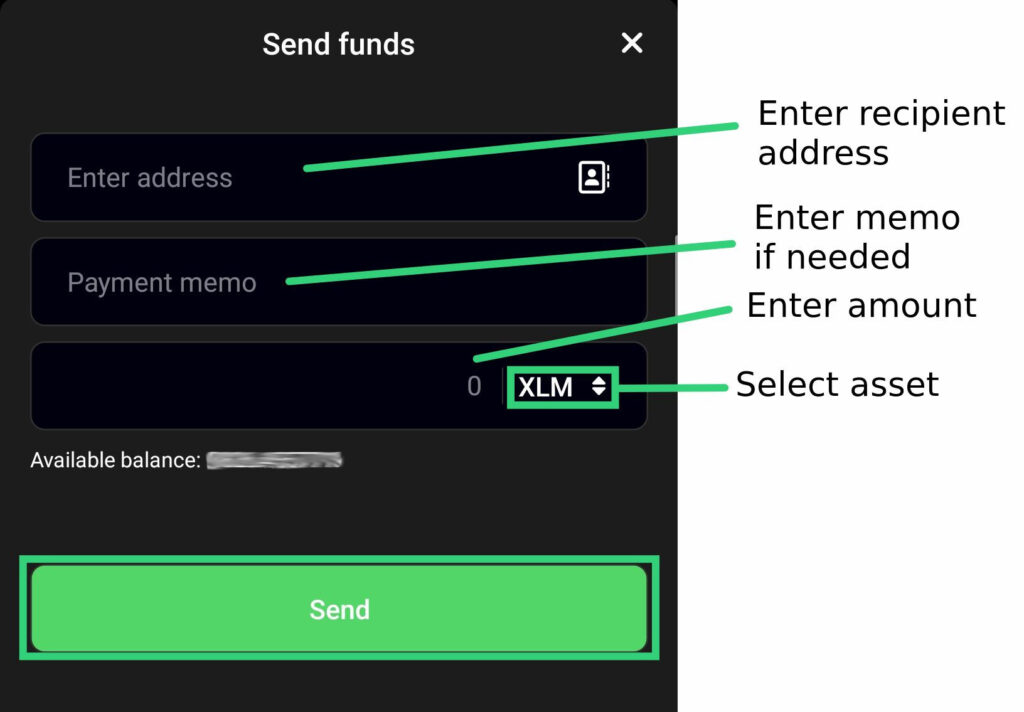 Also refer the video below: